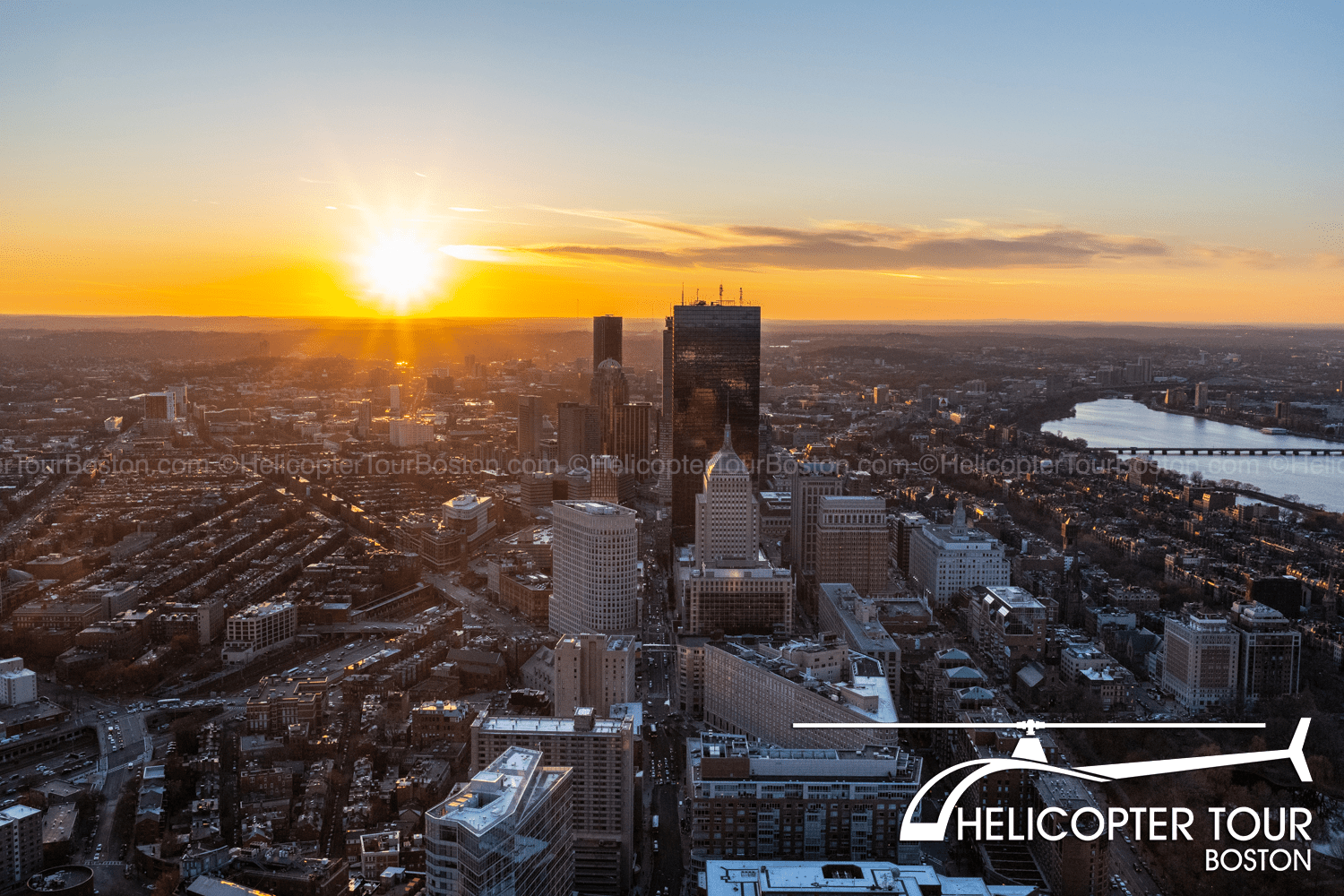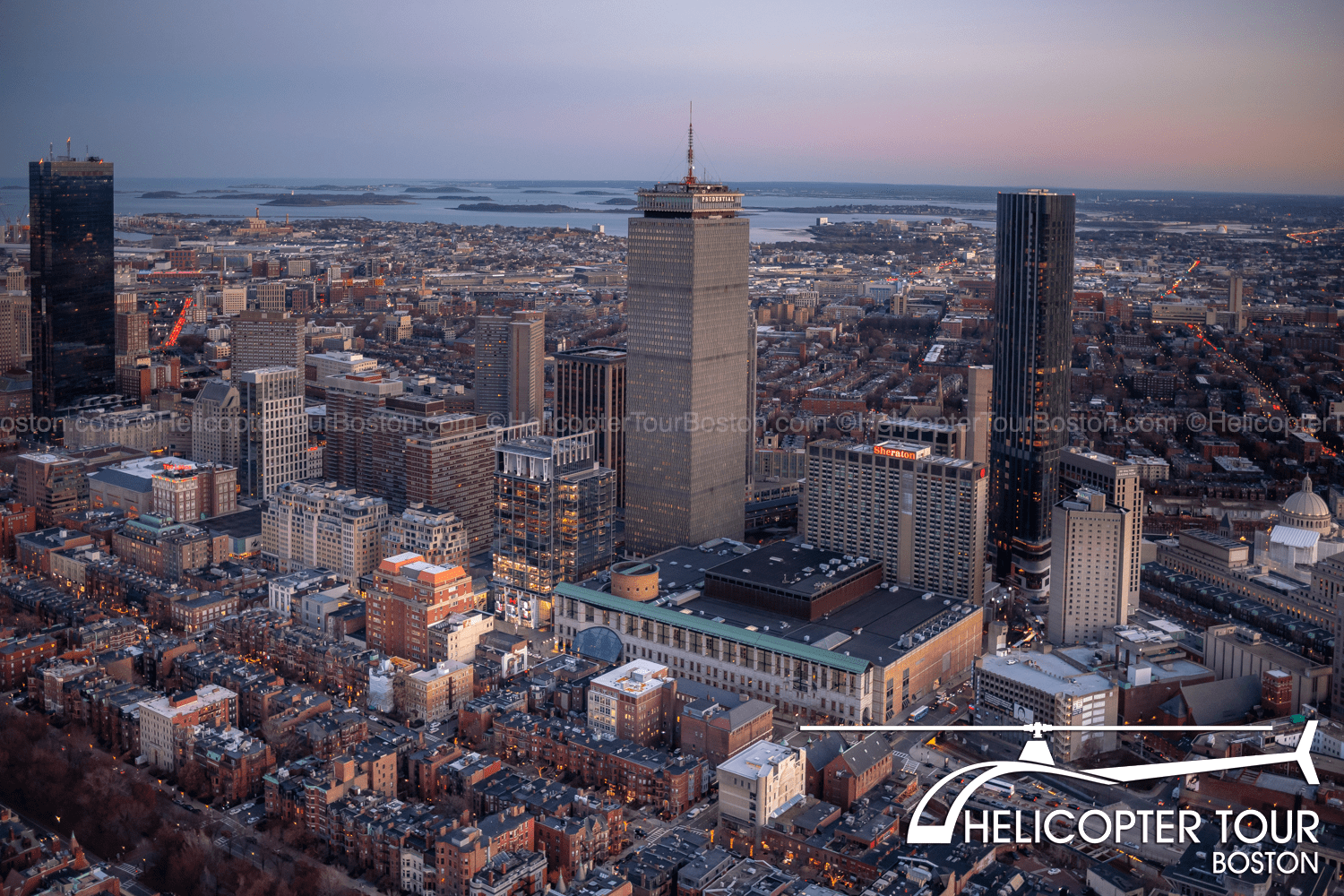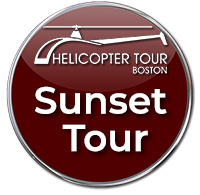 Enjoy a 45 Minute Sunset Tour!
Premium tour
50% OFF 
$1198
$599
This is a private tour with your party.
The price is NOT individually listed, but listed as a price for up to three people.
Max seat limit is 275 lb. Max combined weight is 580 lb.
Fly towards the atlantic ocean while you are crusing over all the Boston Harbor Islands. Islands hopping is what we do. From Quincy to Nantasket Beach to Hull Island to Downtown Boston. As we are right over the Boston Harbor Islands you will enjoy the sunset while we are on our way into Downtown Boston. You and your friends will fly high above our world-class city and enjoy the skyline of Boston as the twilight starts. 
Boston Harbor Islands: We will take you out towards the Atlantic Ocean and Nantasket Beach to enjoy the beautiful view of the Boston Harbor Islands. 
Downtown Boston: Dorchester Gas Tank, Logan Airport, Seaport District, Federal Court House, Ft. Point Channel / Tea Party Museum, Boston Common,  Hancock Tower, Prudential Tower, TD Garden, Zakim Bridge, Charlestown Navy Yard / Old Ironsides, Tobin Bridge, Fenway Park, MIT, Harvard University and Harvard Square.  
We are located at Norwood Memorial Airport, where we will be departing and landing.