About
At Helicopter Tour Boston, our story begins with the humble origins of Blue Hill Helicopters, a small flight school nestled in the heart of Boston. It was through this venture that we discovered a remarkable demand for captivating helicopter tours, despite our lack of advertising efforts. Driven by the enthusiasm of countless phone requests, we recognized an opportunity to create something extraordinary: Helicopter Tour Boston. Guided by our passion for providing unparalleled experiences, we embarked on a journey to redefine the way people explore and appreciate the beauty of our beloved city.
With the birth of Helicopter Tour Boston, we set out to cater to the desires of adventure-seekers and sightseers alike. We understood that our guests craved not only a premium helicopter experience but also a chance to forge cherished memories that would endure for a lifetime. Helicopters provide a distinctive perspective, revealing a whole new world from above. At Helicopter Tour Boston, we specialize in crafting bespoke private experiences that leave an indelible mark on your heart.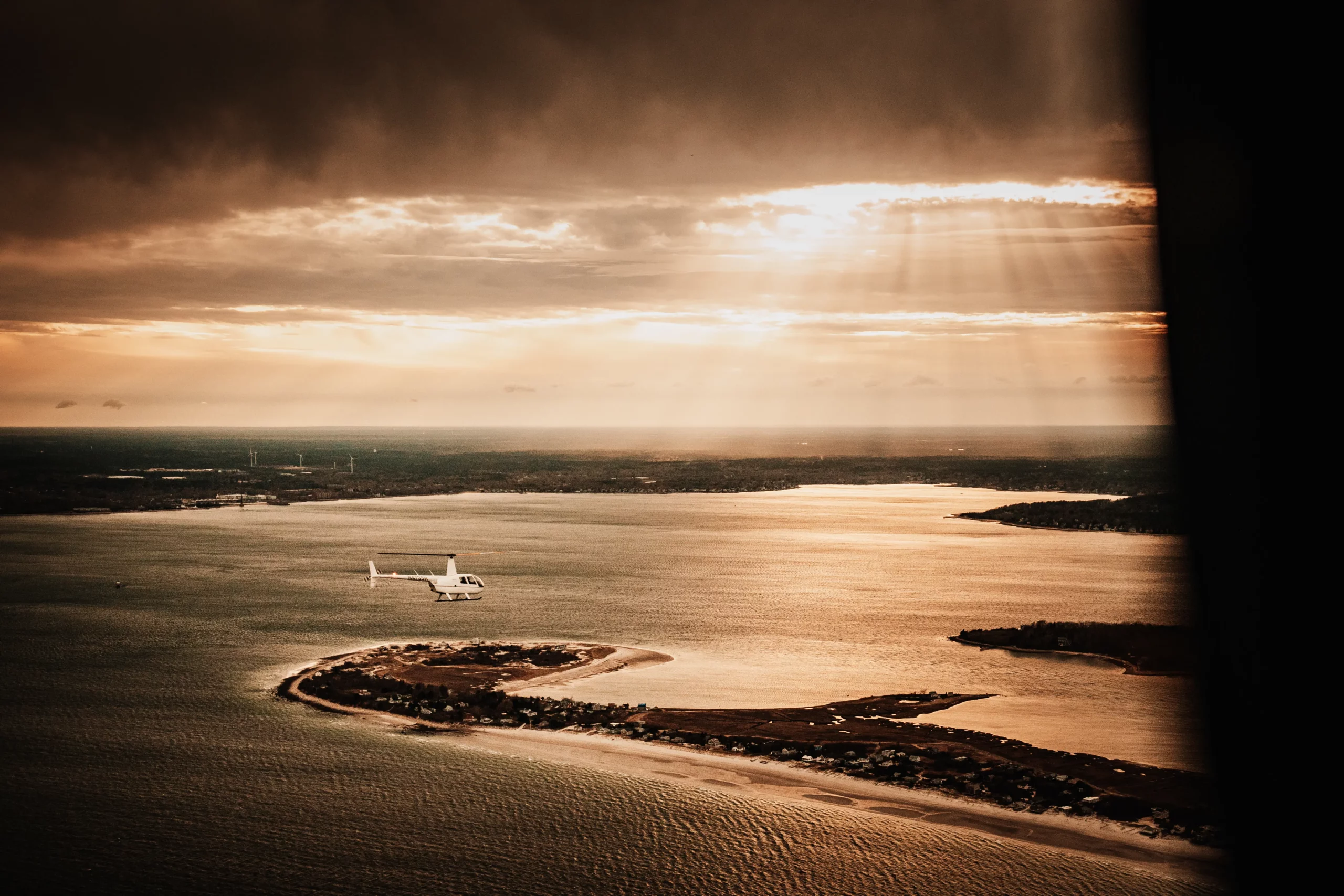 Whether you are a local seeking a fresh angle on familiar sights or a visitor in town for a few days, we have curated the perfect itinerary for you. Unlike conventional fast-paced tours, we believe in indulging in the grandeur of Boston's past and present. Our meticulously planned routes ensure that you don't miss a single iconic landmark. It's not merely a tour—it's an enchanting journey that will resonate with you for years to come.

With an impeccable safety record, a multitude of satisfied customers, and highly skilled pilots, we take immense pride in being Boston's premier helicopter tour company. Instead of boasting about our achievements, we let our customers share their unforgettable experiences, allowing their genuine testimonials to speak volumes.

Join us at Helicopter Tour Boston for an unrivaled adventure in the skies. Let us elevate your expectations and redefine the way you explore the beauty of this remarkable city. Get ready to create memories that will last a lifetime. Welcome aboard!