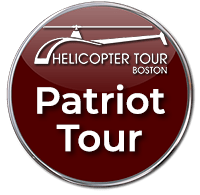 Enjoy a 15 Minute Tour!
50% OFF 
$398
$199
This is a private tour with your party.
The price is NOT individually listed, but listed as a price for up to three people.
Max seat limit is 275 lb. Max combined weight is 580 lb.
On this tour you will see:
Gillette Stadium: The trip starts with a trip to Foxboro to see Gillette Stadium and Patriot Place. Home of the 6 time World Champion New England Patriots. 
We are located at Norwood Memorial Airport, where we will be departing and landing.